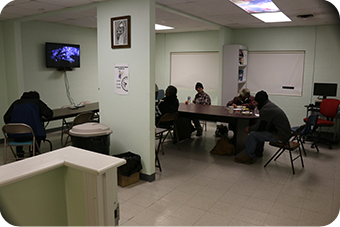 Hours
Regular Schedule:
Mondays
1:00 PM to 3:00 PM
For Winter Warming:
6:00 AM to 09:00 AM
For Summer Cooling:
1:00 PM to 5:00 PM
Location
715 SE Court Ave
Pendleton, OR 97801
Telephone
(541) 429-0178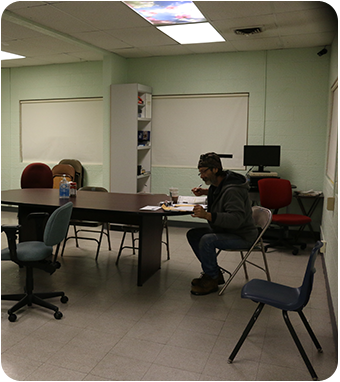 Purpose
The Pendleton Day Center provides homeless individuals periodic and temporary day time shelter with limited services during the spring, summer and fall when the warming station is not open. The Day Center also provides a warm place for people to escape the cold morning temperatures in the winter and hot temperatures in the summer.
Services
Day Center services include a mail stop, haircuts and showers. The Day Center offers companionship for the lonely, beverages appropriate for the season, and some simple food. Day Center volunteers can help guests with job searches and assist them in identifying resources for their specific problems. Local service agency personnel are often available on Mondays to help individuals obtain assistance from their respective organizations.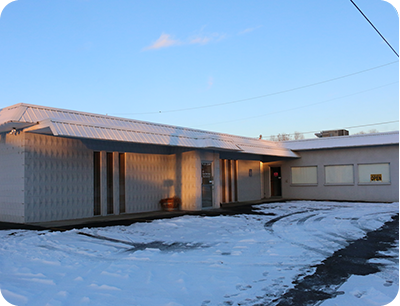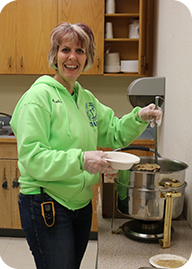 Operations
A minimum of two volunteers are usually on duty whenever the Day Center is open. Opening the Center depends on volunteer availability. Guests may use the facility regardless of circumstance, although the operation specifically targets our homeless community.
Winter
The Pendleton Day Center opens when morning temperatures are predicted to be at or below 0 degrees. Wind chill and the potential for hypothermia are also taken into consideration.
Spring/Summer/Fall
The Day Center opens on a fixed schedule during the week depending upon volunteer availability.
Summer
The Day Center opens as a Cooling Station when summer temperatures are predicted to be 95 degrees or higher. Cold water and other drinks are available.