Pendleton Warming Station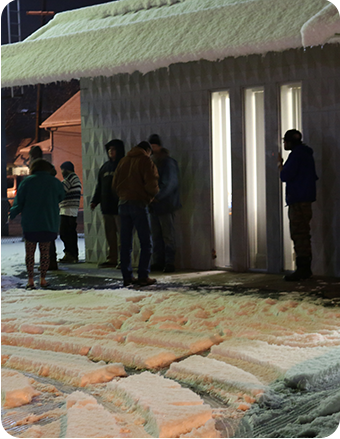 Season:
November 15 to March 15
Hours:
Intake:
6:30PM to 8:00 PM
Kitchen Service:
6:30 PM to 8:00 PM
Location:
715 SE Court Ave
Pendleton, OR 97801
Telephone:
541-429-0178
Purpose
**Please see the special message concerning Warming Station operations during the 2020-2021 winter season.**
The Pendleton Warming Station provides a place for people who do not have a home or other shelter to sleep at night when the temperatures are below freezing. The station provides a clean environment where guests can sleep in relative comfort and security.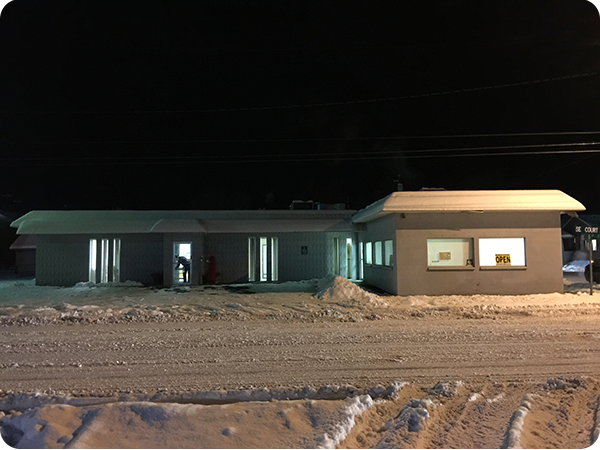 Operations
The Pendleton Warming Station opens when the over night temperatures are predicted to be 32 degrees or colder. Wind chill and the potential for hypothermia are also taken into consideration. A minimum of two volunteers are on duty whenever the Warming Station is open. Guests may come in and register during intake hours. Guests are assigned beds for the evening. Men's and women's sleeping areas are separated. The Warming Station can accommodate up to 24 guests.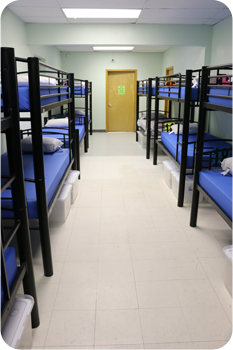 During intake, food items are provided to guests such as micro-wavable TV dinners and simple frozen entrees. In addition, coffee, hot chocolate and milk are ususally provided. Normally no guests are admitted into the station after intake unless referred by the police or hospital. At least one volunteer remains awake on duty at all times during the evening.
N2N also provides laundry vouchers redeemable at a nearby laundromat so homeless guests can do their laundry.
Behavior
Guests sign an agreement to abide by the rules set for the station. Illegal activities are not tolerated. Possession of alcohol at the station or on its grounds is not allowed. Guests violating these rules can be trespassed for periods ranging from 72 hours to life.